Application and difference between Floor standing LCD advertising player and wall mounted advertising player
22-07-2022
How to choose vertical LCD advertising machine and wall-mounted advertising machine? What is the difference between Floor standing LCD advertising machine and wall-mounted ?
Advertising machines are generally divided into Floor-standing and wall-mounted in terms of their placement. All kinds of advertising players have their own advantages, and they are applied differently in different scenarios, and their functions are also somewhat differentiated. The specific situation should be analyzed in detail.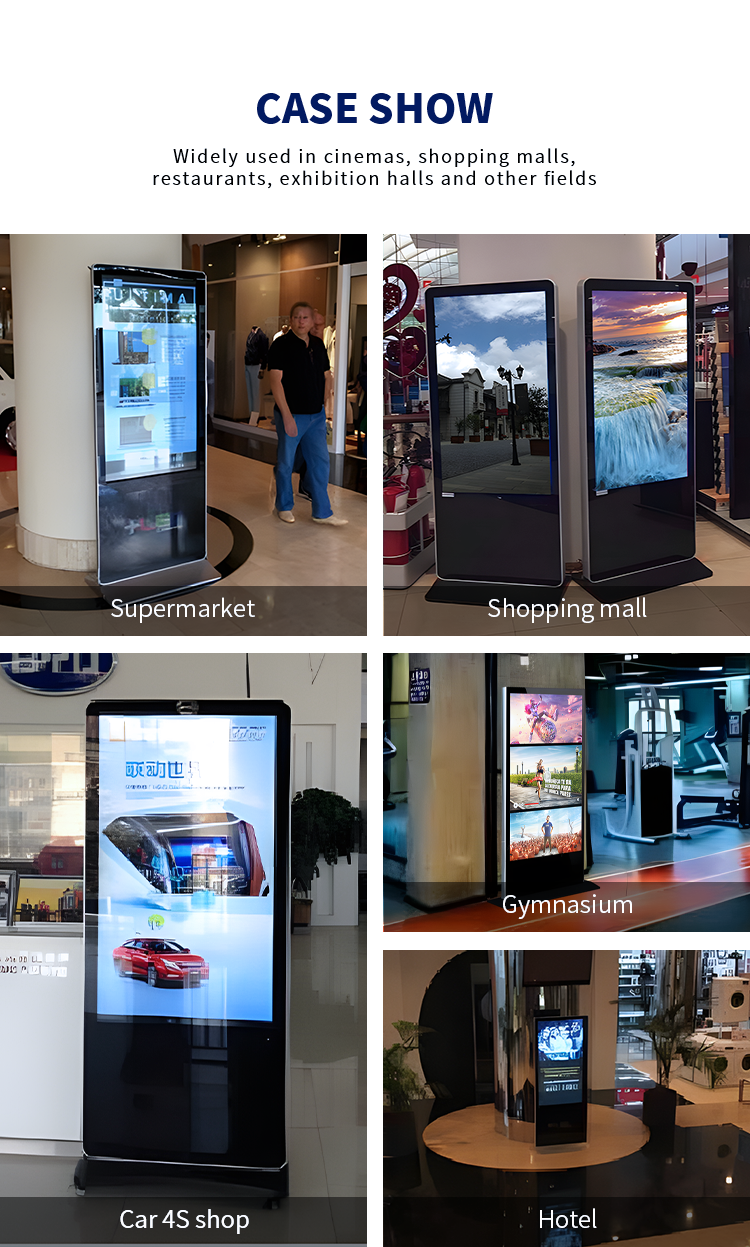 1. The difference in the installation method.
If you are too troublesome and afraid of installation, it is recommended to choose the floor-standing type if you want to use it, because it can continuously adjust the position.
If you want to use the advertising player to enhance the brand image of the business, and cooperate with the space decoration to become a unique landscape, the wall mounted advertising player is a good choice.
2. Different points in the use scene.
The usage scene is the primary point of choosing an advertising player. After all, the scene is the main point, and the advertising player is a big Android phone without the usage scene. In general, vertical LCD advertising machines are generally used in hotel lobbies, bank lobbies, company front desks, exhibition halls, etc., while wall mounted advertising machines are generally used in clubs, supermarkets, elevators, cinemas, restaurants, high-end office buildings and other environments .
Whether you choose a floor-mounted or wall-mounted type, its main functions are similar. It is recommended that users choose according to their own application scenarios and actual needs. In terms of price, the vertical LCD advertising player is more expensive than the wall mounted advertising player, and the installation of the advertising machine in both ways is relatively simple.